ANDREWS EV-27 CAM FOR 84-99 EVO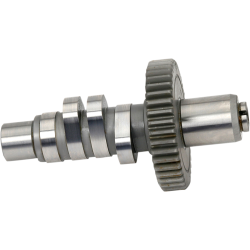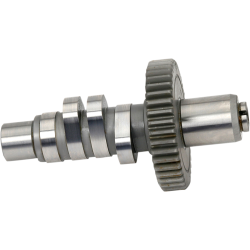 ANDREWS EV-27 CAM FOR 84-99 EVO
Proven Performance for 80" Evolution Engines!!!
EV27 GRIND CAM
Uses stock springs; works with carbs or fuel injection

Pulls from 1500 to 6000 rpm

Bolt-in street cam with fast open and close ramps

Similar timing to EV3, but designed to produce a very broad torque band

EXHAUST CLOSE 16º

EXHAUST DURATION 240°

EXHAUST LIFT .495"

EXHAUST OPEN 44º

INTAKE CLOSE 36º

INTAKE DURATION 236°

INTAKE LIFT .495"

INTAKE OPEN 20º

MADE IN THE U.S.A.
GENERAL SAFETY WARNING
Failure to follow manufacturer's recommendations and requirements can cause product failure resulting in serious injury or death. While effort has been taken in collecting accurate fitment information, FXR DIVISION LLC accepts no liability for loss or damage resulting from errors or omissions. If you believe any of the information provided is erroneous, please email info@fxrdivision.com .
EMISSIONS NOTICE
DISCLAIMER: IF YOU ARE A CALIFORNIA RESIDENT PURCHASING THIS ITEM, YOU ARE STATING THAT IT IS FOR A NON-POLLUTION CONTROLLED OR OFF ROAD VEHICLE… NOT LEGAL FOR SALE OR USE IN CALIFORNIA ON ANY POLLUTION CONTROLLED MOTOR VEHICLES…