Kraus Motor Co. Raptor 1 1/2" Pull Back Plate for Road Glide- UPGRADED Version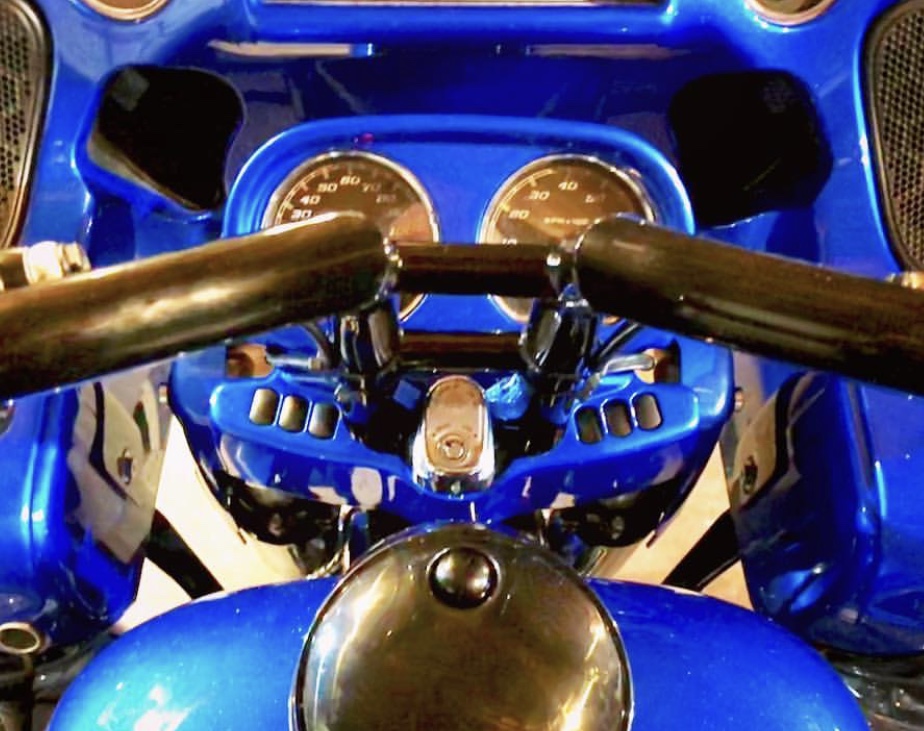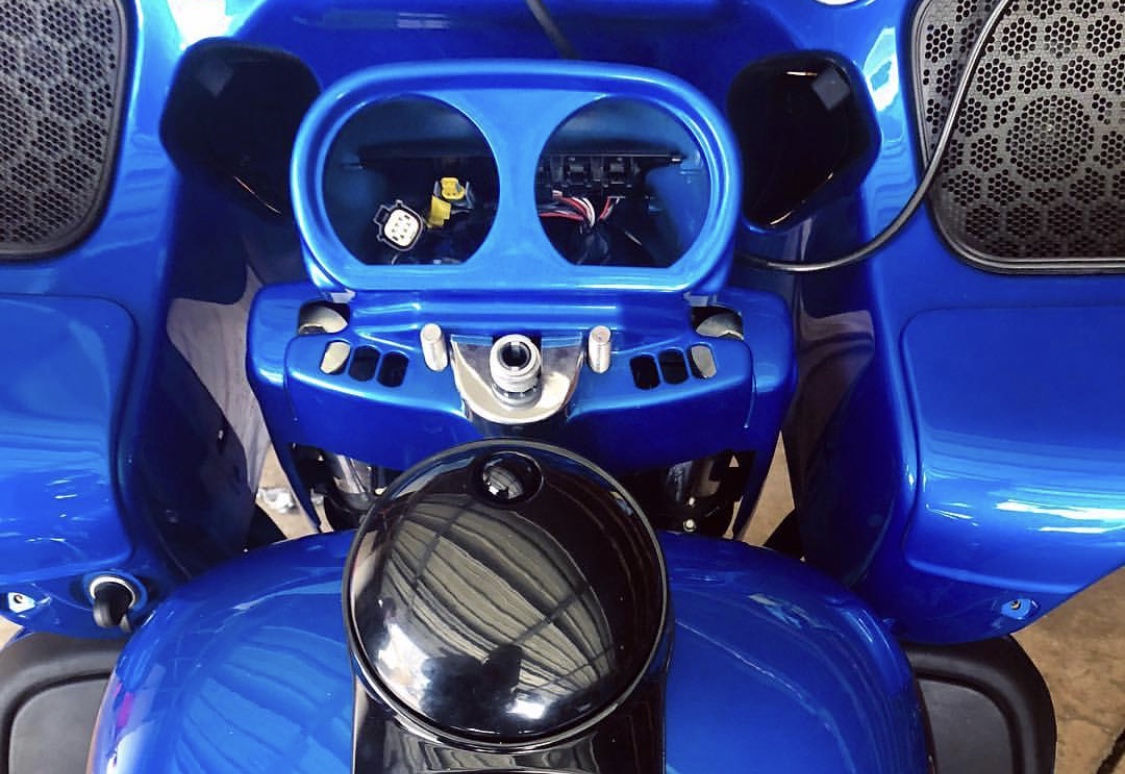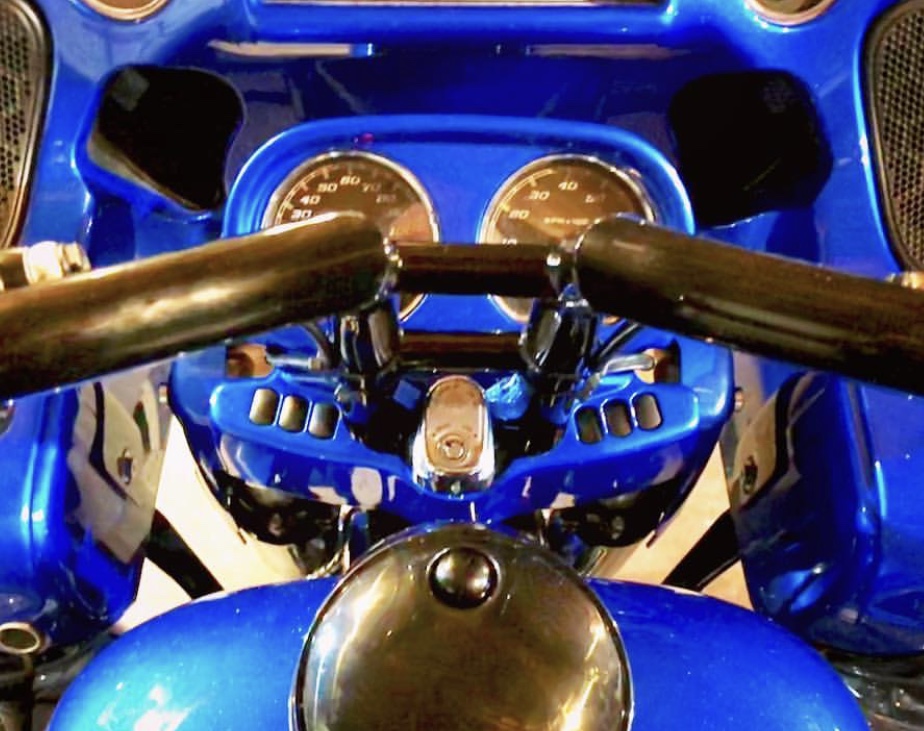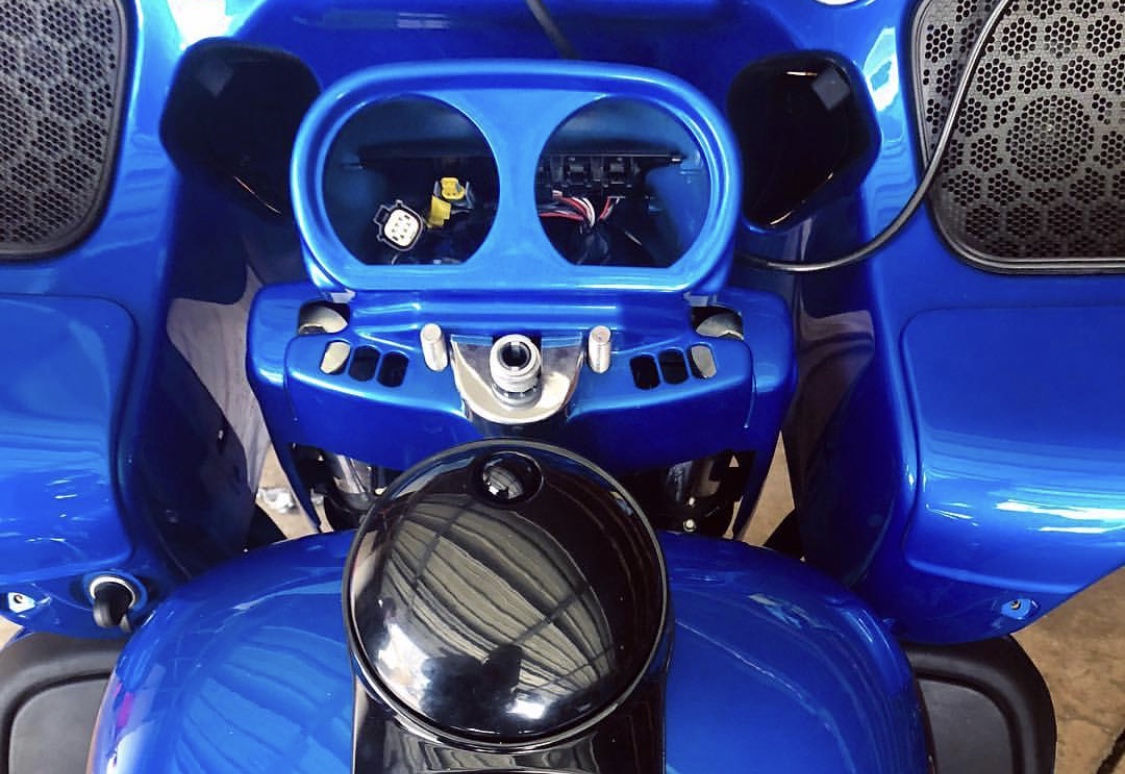 Kraus Motor Co. Raptor 1 1/2" Pull Back Plate for Road Glide- UPGRADED Version
The Raptor Pull Back Plate is for Road Glides...UPGRADED Version
Bolt it to your stock or aftermarket triple tree to relocate the bar mounts towards the rider 1.5" so that you can mount any standard risers and they will clear the Gauges on 2014 up Road Glides.
The Raptor Plate adds 2" of total height to the bar/riser on 2014 to present bagger.
The Raptor Plate improves bar position when using Motocross style bars.
We recommend running Our FXR Division Split MX or Split Angle T Bars with this set up.
Holes will need to be cut in the bagger Nacelle for the risers to protrude.
Please be aware that you will lose the Accessory and Fork Lock positions of the stock Key Switch.
On CVO models the stock Steering Lock will interfere and cannot be used. Check with your local shop or dealership for options.
Some bikes can be reprogrammed to not need the key switch at all with the Harley CVO Flash.
The risers solid mount to the stock or aftermarket triple trees and the risers solid mount to the Raptor Plate.
***You do not need to purchase new bushings with this set up as the Kraus Raptor Plate comes with Solid Bushings incorporated into their Raptor Plate.***